The Buried: Sarah Armstrong Mystery 4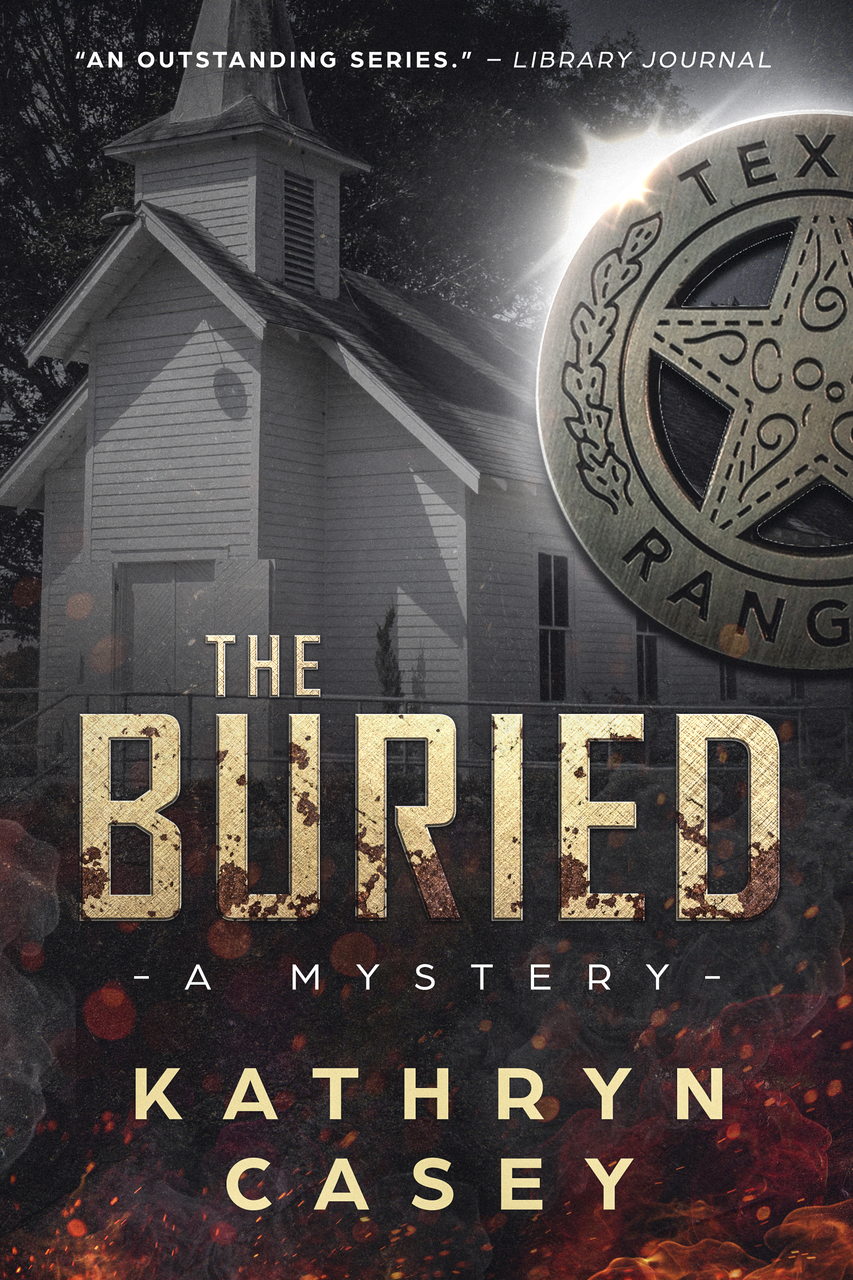 September 11, 2018
It's a labor of love! I truly enjoy writing about Texas Ranger Lieutenant Sarah Armstrong and her family: Mom, Nora, daughter, Maggie, and the whole cast of characters.
When I write a new mystery, I get to use all I've learned in my three decades as a crime writer. That certainly holds true for THE BURIED. In this book, I take you inside a prison, onto Texas' infamous Death Row. You see it the way I have over the years, when I've walked into the prisons to conduct interviews with real killers. You'll enter the home of a frightened victim, as I have, to hear her stories and attempt to reassure her that all is well.
Most fascinating, you'll enter Lt. Sarah Armstrong's world.
As the ranger's only criminal profiler, she's given the most extreme cases, most often those where there are multiple victims and the continuing fear of danger. To diagnose the crimes and uncover the clues that lead to the suspects, Sarah has to delve inside their minds. She needs to understand their motives and uncover their methods. She often has to find order where on the surface all appears chaos.
Certainly few villains have been as perplexing as Liam Kneehoff, the serial killer the press has dubbed the I-45 Strangler. Once a pillar of the community, wealthy, he lived in a mansion with a beautiful family, but then he spiraled into a pit of obsession, rage, and murder. Sarah put him away, locked him up behind the cement doors of a Death Row cell.
Is it possible he could strike again?
Order your copy of THE BURIED, Sarah Armstrong Mystery 4, by clicking on the cover, or paste and follow the link below. This exciting new installment in the Sarah Armstrong Mystery series will arrive at your doorstep or download onto your Kindle or ebook reader on November 1!
https://www.amazon.com/gp/product/B07H2JPXYM/ref=dbs_a_def_rwt_bibl_vppi_i22