A fascinating case of lethal revenge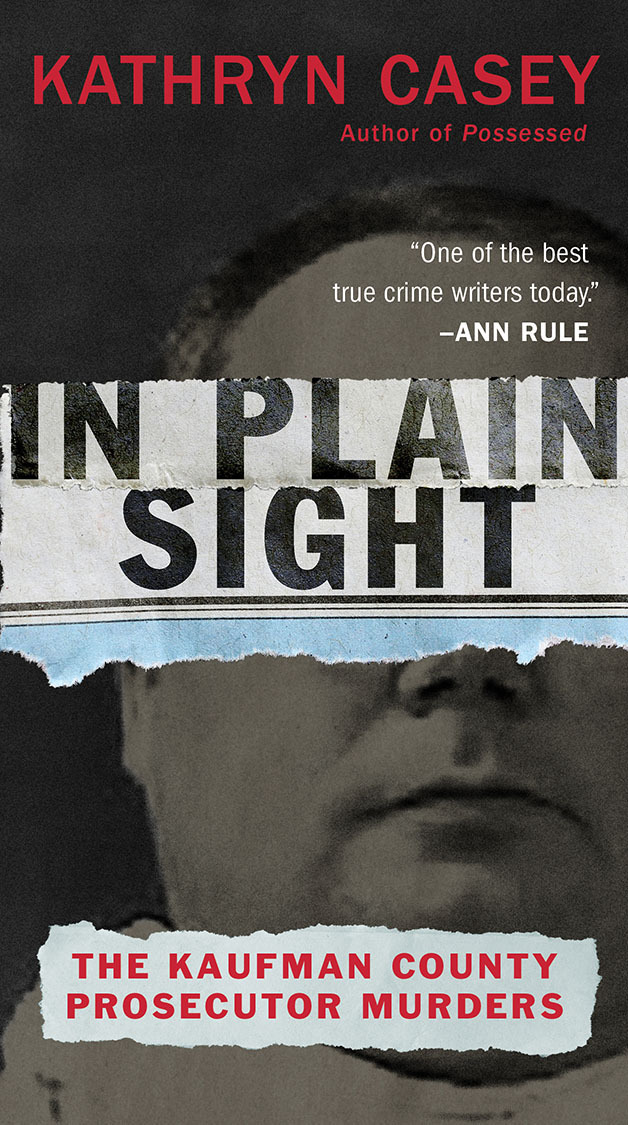 March 21, 2018
True crime books take me forever!
I'm so sorry I'm not faster. I try, but I get sucked into the research. I go to the trials, interview everyone involved, routinely close to a hundred people. It all takes time!
So nineteen months after POSSESSED made its appearance, IN PLAIN SIGHT: THE KAUFMAN COUNTY PROSECUTOR MURDERS is finally hitting book stores. I'm beyond excited. I can't wait for all of you to read it.
Just to refresh your memories, back in January 2013, someone gunned down, executed really, one of the top prosecutors in the Kaufman County DA's office. The assailant dressed all in black, like a character out of a video game, and discharged Mark Hasse in a hail of gunfire in broad daylight, a block from the courthouse, then sped off in a car driven by an accomplice.
Law enforcement converged on this little town half-an-hour southeast of Dallas. Nothing like this had ever happened in the area before. In fact, only a handful of prosecutors have been murdered in the past hundred years. The brazenness of the murders only added to the fascination of media around the world. Who would do such a thing? On TV the pundits announced that the killer had crossed a line few risked, striking out directly at law enforcement.
Rumors of gang involvement or the Mexican Cartel spread, as FBI and ATF agents, Texas Rangers and others joined local police in their quest to solve the crime. Meanwhile Kaufman's DA, Mike McLelland openly announced who he thought pulled the trigger. Not some crime organization or drug dealers, McLelland pointed at one of their own, a local lawyer and a former judge he'd locked horns with. McLelland's frustration grew as he wondered if anyone listened.
Then, two months after Hasse's murder, on the day before Easter, more killings. This time Mike McLelland and his wife, Cynthia, died in a brutal storm of bullets.
The Kaufman County murders became the top priority of law enforcement across the US. All eyes, including in the White House, were focused on the small town outside Dallas. Who was behind the murders? Why had the two prosecutors and the DA's wife been so viciously murdered?
All the time, Eric and Kim Williams watched the headlines. At times, Eric snickered as he planned his next murder.
Just one more note: Although they'd been asked for interviews by national and local media, news magazines and the nation's top newspapers, the Kaufman killers turned everyone down. Until, that is, I asked. IN PLAIN SIGHT includes exclusive interviews with both of the killers.